Top 3 crypto scams in Nigeria and how to avoid them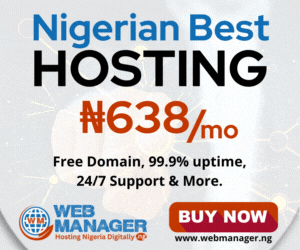 It might interest you to know that Nigeria is still learning when it comes to online or digital scam compared to other nations. But still, you don't underestimate the power of online scammers in Nigeria today.
We will take a little time to show you and also explain to you the topmost 3 common scams in the cryptocurrency world today in Nigeria.
If you are good at using emails and you always check your mails, you probably must have come across this:
On seeing this email, you go to call or reply to the email, then the customer service handles your case and you are happy. After a few minutes of sending your Secrete Phrase to them, boom zero balance across the board.
Suddenly you realize: the worst has happened.
OMG. You just got scammed. 
At this point, what do you do, probably nothing or better still, you start to run around to see if you could get your money back but at most cases, not possible.
At this point, I will take you through the most 3 common scams in the Cryptocurrency world so watch out for them ok.
Fake Investment Proposals
This type of scam may ask you to "pay a fee" or "pay a tax" to release a bigger amount of funds to you. Kindly stay away from investments seeking to give you bigger and better rewards. 95% of them are fake and scams. They will always take your money away.
Impersonation
Someone claiming to be an employee from a cryptocurrency mining company may contact you via email, phone, or social media and ask for your recovery phrase, private key, or login information. At this point run for your dear life because legit crypto miners will never ask or call you for that information.
Phishing Emails or Websites
An email asks you to go to a website and reset your password or provide your private key. These sites often look identical to the sites they impersonate and can have a similar URL to the one you use.
For example, when you have an account with blockchain.com, you might an email asking you to log in to bl0ckchain.com or bluckchain.com. you see, these three sites look similar but not the same. Please be wise.
How do you avoid this kind of scam,
Always double-check the URL of websites you visit.
Finally, don't ever perform money transfers on behalf of another individual, either for them or by giving them your login details.
In case you have any experience to share, kindly use the comment box and I will be glad to follow up with you.
Thanks for reading.