10 ways on how to digitally process & make garri (cassava flour/cassava flakes) explained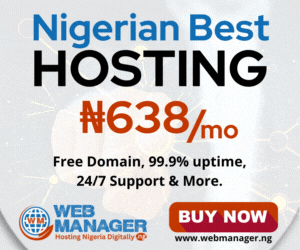 Hello everyone, I am Kizito. Today I will be taking you through 10 best ways to comfortably process and make garri/cassava flakes or cassava flour without locally using fire woods and frying under the sun.
Wow, it might interest you that many have lost interest in frying Garri due to its long and tedious processing process. This is why I believe you might want to know how best to do it digitally.
Yes, I said one can fry garri digitally using tools you might not imaging that can be helpful in doing so.
What is Cassava Flour/Cassava flakes or Garri?
Cassava flour, traditionally called garri, is made with fresh cassava root. It's very common in West-African countries such as Ghana, Sierra Leone, and Nigeria. The process for making garri isn't difficult, but it does require some traditional techniques that may be unfamiliar to you. This might be because you do not have the opportunity to be brought up in an area where making garri locally was common and yet you wish to process and make garri yourself.
Steps on How to Process & Make Garri Digitally
1. Harvest and Peel off the skin of the cassava tubers.
Now the first thing you do after harvesting the cassava root is to use a vegetable grater to remove the skin or peel the skin off with your fingers. Work slowly and carefully so you don't peel too deep into the root itself.
You only want to remove the skin! Traditionally, cassava root is hand-peeled, but you can certainly use a vegetable peeler if you prefer. One can also use a sharp knife as it can also do the magic with ease.
2. Chop / cut the root into smaller pieces.
You do not want to find it difficult in the next process so you might want want to reduce their sizes to make work easier for you.
Therefore, cut off and discard the ends with a sharp knife. Then, cut the root into smaller pieces. The actual size of the pieces doesn't matter too much; 2 in (5.1 cm) pieces will be fine. This is to enable you grind them easily as I mentioned earlier.
3. Wash the peeled tubers with fresh water.
While you were cutting the peel, you will discover that it leave a lot of dirt on the cassava. Therefore, you will need to do a thorough washing of the cassava to avoid you having a dark and dirty looking garri / cassava flour / cassava flakes after frying. Then, place them on a cool dry towel to dry off. You as well sun dry it just a bit to remove the water particles on the body.
4. Grind the pieces with a cassava mill.
This is where the magic comes in for the first time. Now, you would need to get a cassava grinding mill or a machine grinder capable of grinding the pieces you cut. This is in bid to get them look smaller for the next process.
Use a mobile or stationery cassava grinding mill for this. These machines are motorized, so just load the root pieces in, turn on the machine, and use the steering wheel to guide the tubers into the hopper.
5. Pack the pulp in baskets and wait 2-3 days.
Packing the cassava pulp in a basket for 2-3 days is very necessary because it helps the cassava to to quickly go through fermentation. Depending on the quantity of the cassava pulp, you can leave it for 1-2 days for this process. Use baskets made of cane, bark, or palm branches.
Fermentation is crucial for breaking down the cyanide compounds in cassava root. If the cyanide isn't broken down, your batch of flour could be lethal. Proper fermentation is very efficient at this job, though, so try not to worry!
6. Transfer the pulp into porous bags.
At this stage, you will need to transfer the fermented pulp into a bag that is well porous but doesn't allow the garri pulp to escape through it except water. Scoop the watery pulp into the porous bags (often called "hessian sacks") and close up the ends. You may be able to use any porous cloth bag or cheesecloth you have on hand for this. You can as well use Polypropylene sacks.
7. Put the bags under heavy weights for 2-3 days.
Here is a very important stage to be done. You will have to implore the services of a heavy weight object which is capable of squeezing the water off the garri pulp in 2-3days depending on the quantity of the garri being processed. Sometimes, you can leave it for 1-2 days. If you have a manual screw press, use that to "de-water" the pulp a lot faster.
This is process is done just to remove moisture from your garri pulp and it very important you do so before heading to the next stage.
8. Press the pulp through a wide sieve.
Having gotten to this stage, you will need to remove the garri/cassava flour/cassava flakes from the sack and gradually place it into a sieve and press. Pressing separates the powder and removes fibers and lumps. The fine cassava powder is the part you need for flour. Go ahead and discard the lumps and fibers that can't be used in flour. At this point, you about to have your garri ready. Head to the next stage now to see the magic.
9. Fry the powder in a pan until it's very dry.
At this stage, you will need to fry the garri using your frying pan in your kitchen until it's dry. Try not to fry all at the same time, rather fry them small bit by small bit so you don't miss it out. Stir the powder constantly to prevent burning. Remove the pan from the heat once the powder is completely dry and brittle. This usually takes 20-30 minutes.
Heating the flour gets rid of any remaining cyanide gas, so it's really important! It also kills enzymes and microorganisms in the flour.
10. Grind the garri and store it in an airtight container.
This is the final stage to your digital garri/cassava flour or cassava flakes making process. Now, you will need to let the cassava flour cool to room temperature after you fry it. Then, use a good processor or grinder to grind the flour once again into a fine or coarse meal.
Pack the grounded garri in an airtight container and store it in a cool, dry place. This garri is capable of staying fresh for the next 6 months as long as it is properly stored.
Read our other interesting articles here.
In summary.
There are different specie of cassava. The preferred specie is the red cassava. For best result, peel the skin and wash almost immediately after it's dug up. Grinding should be done in less than an hour after peeling, and include considerable quantity of palm oil to give the garri a light-yellow color. (The immediate grinding is to prevent the cassava from developing black spots on its skin.)
After grinding, dry in a porous bag and drain water within 24 hours to prevent a sour taste afterwards. Frying the powdered cassava to garri form should be done in a wide frying pan and turned with a piece of calabash to prevent burning during the process. Then, store in a cool and dry place.