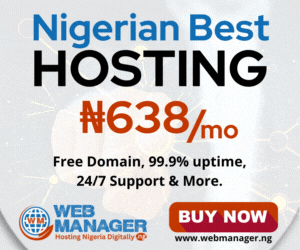 About Bazecity Media Limited
Welcome to the world of Entertainment, Politics & Lifestyle. Bazecity Media Limited is one of the top leading News and IT Consulting firms in Nigeria. The media house power high-tech web developers as well as skilled digital marketers, and content creators.
Bazecity Media Limited is interested in contributing positively to artists' music careers using digital means (most preferred, online) both for the Super Stars and the Rising Stars in all aspects of entertainment.
Our official website address: https://www.bazecity.ng/media
Our Company Name: Bazecity Media Limited
Our Mission & Vision: To be the #1 leading Information and Technology Media company in Nigeria.
Our Focus: Entertainment, Political News, Sports News, Music Production/Promotion, Video Production/Promotion, Web Development, IT Consultations.
Our Services:
Online News Publication
Music Production & Promotion
Social Media Management
Beat Production
And a lot more fun daily.
We run a user-friendly platform where you can also make available your Music, Video Skits, Beat Etc.
We are Music, We are Entertainment, We are Bazecity Media Limited
OFFICIAL LOGO
OFFICIAL VOICE TAG
OFFICIAL ALBUM PHOTO
TO CONTACT US, CLICK HERE👈