How to add / include Youtube channel / videos to Phoenix Browser in 2022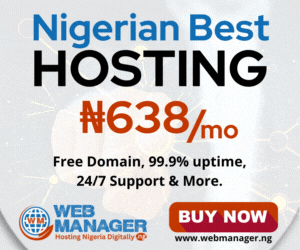 So many wish to know how to add Youtube Channels or YouTube videos to the Phoenix browser. Is it possible or not? Let's find out.
Hello BAZECITY lovers, I'm glad to put up this article at this time because we have to some extent gotten a lot of DMs asking us the best ways to add their Youtube videos and channels to the Phoenix browser and trust me, when your done exploring this article, you will find out yourself what to do about it.
Currently, the request to add YouTube Channel and YouTube videos to the Phoenix browser has tremendously increased. But trust me, when I say this article would pull you through.
Nevertheless, I will be glad to at least take you through what Phoenix is and how they have come to curate content into their browser just like their counterparts Opera Mini browser, Chrome browser, UC Browser, etc.
What is Phoenix Browser?
Phoenix Browser is a free mobile web browser for Android phones and tablets. It has been downloaded more than 80 million across mobile app stores like the play store and apple store.
Phone browser is one of the major browsers that have been in existence which loads and searches information on search result pages with speed of light. The browser is known for its lightweight nature as well as its ability to curate news content including videos mostly from YouTube creators.
Phoenix Browser is well-known for its smart video detection and download function, which allows you to list videos on the website and display a button to download the video just by copying the link and pasting it on the search bar. Most times, one does not need to paste it on the search bar and the Phoenix browser would detect the video and parquet you to download it.
Now that you have known a little bit about the Phoenix browser, I will take you through to know whether you can add your YouTube channel or videos to Phoenix. If yes, I will tell you how to go about it with ease.
Just to tell you that you're not the only one who wanted to get this done, below are some screenshots of people who wish to get this done also:
How to Add Your Youtube Channel or Youtube Videos to Phoenix Browser.
I would love you to take a look at these videos posted on Phoenix. This same video is also seen on the main YouTube channel. Kindly take a close look at the two videos so you can understand them better.
What can you say about the two photos marked?
From my observations, I could see that the original video owner has just 1.1k views while on the Phoenix browser, the same video has over 2k likes and about 32 comments.
What does this tell you? It means that Youtube those not add much value to your impression likes and views on your YouTube page or channel in any way.
Then, what's your benefit of getting your Youtube Channel/videos on the Phoenix browser?
The answer is simple, only visibility. If you're a content creator, you will get to be seen by many thereby gaining facial and continent visibility. But no that you will lose your content revenue via YouTube on that because Phoenix will not pay you for curating your content on their platform.
Then the question now is, how do you get your video/channel to appear on Phoenix Browser?
Develop your Channel with SEO in mind.
Build a community with original content.
Share your content the very moment you publish it (1-5mins after publishing)
Ask friends to subscribe to your channel each time you make a new video.
Most importantly, create original content.
Hello, with these five points you could see that no point said you should visit a link to fill a form or submit an application. This is because Phoenix automatically collects and display video from channels that have met the five-point above.
Finally, Bazecity Media can assist you in getting your YouTube channel ready for anything you could think of. Just contact us let do it together.
For further inquiry, kindly use the comment section and we would answer you immediately.