[Music] Emmanuel Thankgod – I Vow To Worship | Biography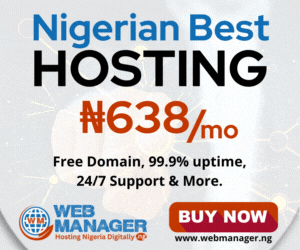 Download Music Mp3: Emmanuel Thankgod – I Vow To Worship. This song followed up with his Auto Biography.
Emmanuel Thankgod is a gospel singer and songwriter who has blessed us today with a masterpiece of the song he aptly titled "I Vow To Worship" a song filled with praise and worship unto God.
Download and listen to "I Vow to Worship" by Emmanuel Thankgod below.
DOWNLOAD MUSIC
Emmanuel Thankgod's Biography
Emmanuel Chiedozie ThankGod is a passionate friend and lover of God, a motivational speaker, creative thinker and writer.
He was born on 22nd February, 1994 into the family of Chief and Lolo Mrs Emmanuel Nwakamma, in Okpu-umuobo, Osisioma Ngwa local government area of Abia State.
Emmanuel is a graduate of Political Science from the prestigious Abia State University, Uturu and presently resides in Aba, Abia State.
Emmanuel is a seasoned worshipper . His music life started from childhood and then got better when he joined the Evangelical Church Winning All (ECWA) campus fellowship being a member of the choir and Jccf unity choir in Abia State University Uturu, Abia State, Nigeria.
He has over the years experienced the help of God in reaching out to humanity by proclaiming the love and mercy of God through music.
Emmanuel is currently the music director at Dunamis Int'l Gospel Centre, Aba Central.
About the song I VOW TO WORSHIP
Emmanuel's first single release "I VOW TO WORSHIP" is a sound that births intimacy with the Holy Spirit and spurs men into a deeper relationship and oneness with God.
The song was received from GOD by Emmanuel ThankGOD at the place of prayer as GOD opened his heart to the understanding that the only opportunity man has to serve GOD is while he is still alive, when death comes the opportunity goes forever and since no one knows when his time to die shall come, Divine wisdom persuades us therefore to live daily as true worshippers of GOD in Spirit and in truth.
The scriptures make it obvious in the following verses below that, the dead can't praise GOD.
Psalm 115:17
Verse Concepts
The dead do not praise the Lord,
Nor do any who go down into silence;
Psalm 88:10-11
Will You perform wonders for the dead?
Will the departed spirits rise and praise You? Selah.
Will Your lovingkindness be declared in the grave,
Your faithfulness in Abaddon?
Psalm 30:9
Verse Concepts
"What profit is there in my blood, if I go down to the pit?
Will the dust praise You? Will it declare Your faithfulness?
Psalm 6:5
Verse Concepts
For there is no mention of You in death;
In Sheol who will give You thanks.
Knowing this truth, we must live out GOD'S purpose for creating us as HE said in Isaiah 43:31 that HE made us to show forth HIS praise and we must do that now while we are still alive in the earth for a season shall come upon all men when their will be no opportunity to praise HIM as death comes.
This is the reason for this song and I have taken the vow to worship GOD all my days, I call on you to join this Divine movement…
Releasing this song today 22.02.2022, which is my birthday as my Thanksgiving offering to GOD, gives me joy and I return all glory to GOD for what HE has done and what HE will do in our lives through this sound , I see many taken this vow to serve JESUS all the days of their lives, I pray healings, deliverances, open doors and all GOD can give become your inheritance as you decide to serve GOD sincerely from today, in JESUS Mighty Name, Amen and Amen. Enjoy GOD….