Star Baba Jay Releases His First Body of Work Titled Love & Culture EP
01. OYO'M (Prod. by RoroviBz)
02. I'M READY Ft. Viju Boi (Prod. by OG)
03. MY DARLING Ft. RoroviBz (Prod. by OG)
04. I LOVE YOU (Prod. by RoroviBz)
05. WIFE MATERIA (Prod. by RoroviBz)
Tracks 2,3, & 4 Mixed by Firemix
Tracks 1, & 5 Mixed by Secret Mix
Guitar by Senior Dave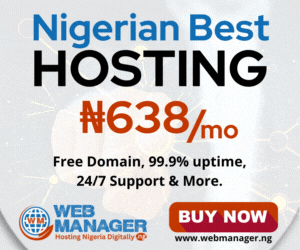 It is a thing of great joy to officially announce the release of the first body of work from one of our young and getting it Nigerian music artist Star Baba Jay – Love & Culture – EP. A fusion of Love, Culture and Originality.
Star Baba Jay has been cooking this body of work for quite a long time due to the originality and cultural sensibility of the music.
Briefly, Star Baba Jay is a Nigerian Afro pop/Afro Highlife Singer and song writer who currently reside in the popular Nigerian city of Lagos. Read more about him here.
The Extended Play (EP) Love & Culture by Star Baba Jay has in it a solid 5 tracks speaking about how love should be perceived and carried by those who genuinely practice it.
Star Baba Jay has in his work two of the most trending music artists Viju Boi on the second track "I'm Ready" and RoroviBz on the third track titled "My Darling" in which the later is a super talented Producer making the airwaves with his artistry production work.
Star Baba Jay confidently delivered on the tracks OYO'M, I LOVE YOU, and "WIFE MATERIAL" hit songs produced by RoroviBz which made it a must listen to.
Download Love & Culture by Star Baba Jay Below
01. OYO'M
02. I'M READY Ft. Viju Boi
03. MY DARLING Ft. RoroviBz
04. I LOVE YOU
05. WIFE MATERIA
Stream Love & Culture by Star Baba Jay Below
Buy/Stream Love & Culture – EP