Opera Ads in Nigeria: Learn how to place advert on Opera Mini News Hub, increase sales & conversion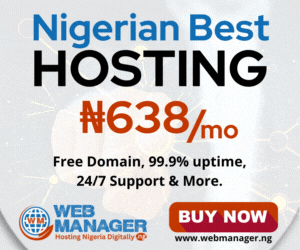 These ads placement techniques are meant for Nigerians who wish to place adverts on Opera Mini News Hub in a bid to increase sales and conversions.
We are glad to have you here. I am Kizito and would be taking you through the best ways to place or buy advert space on Opera mini news hub.
Less I forget, I will love to enlighten you a bit on the reason why you might want to advertise on Opera Mini News Hub mostly targeting Nigeria and the Nigerian market.
First of all, it might interest you to know that Opera Mini pulls a whopping 163 million monthly active users from Africa alone. The platform has been said to be the best place to advertise your business without too much stress or complicated algorithm.
What are the Benefits of Advertising in Opera Mini?
One of the benefits of Opera Mini Ads is that it allows you to create the perfect campaign, reach the right people, see the results and optimize your ads. Opera Mini Ads helps you do it the way you imagine it.
In the right sense, Opera Ads can assist you to deliver precise and customized advertising to millions of their daily users based on specific user intent and contextual relevance.
Opera Mini Ads can as well assist you to reach a global audience through a wide variety of ad placements and targeting, plus the ability to evaluate and customize at will.
The fastest-growing emerging market has over 28 million Opera monthly active users. 72% of these users are based in Nigeria and are between the age of 18 – 34 making Opera Mini the best platform to target the younger generation in Nigeria.
What is Opera Mini user statistics & demography?
For your information, Opera Mini accounts for 36.2% of the browser market share in Nigeria where an active user spends an average of 28 mins per day on the App with over 17 million smartphone users visiting only from Nigeria.
Who can use Opera Mini Ads?
Opera Mini News Ads offers intelligent advertising to digital agencies, as well as publishers and all those seeking to create brand awareness, increase website traffic or simply sell their products.
Call-to-action ad units allow businesses to direct their customers to platforms such as WhatsApp or Facebook, and also allow interaction through formats like USSD, SMS messaging or via phone calls.
How does Opera Mini Ads work, & at what cost?
Opera Mini offers a variety of ads and advertising placement formats.
Roadblock Ads (Masthead – Image & Video)
Native Ads (Image & Video, Click to Contacts)
Interactive Ads (Poll, Survey, Lead Generation)
Reach Ads (Push Notification, Speed Dial, Float Button)
Opera can push your brand for as many as 3 days for $30 on opera platforms to reach 25,000 potential clients, and for 10 days for $100 on Facebook, Instagram, Google and Opera platforms to reach 250,000 potential clients. please leave a comment below.
How do I get started with Opera Mini Ads?
To request a sample copy of OPERA NEWS, a printed version of our Media Kit, or to be contacted by our advertising department, please send an email to ads@operanews.com.
Please include in your request:
Your full name
Your full address
Your phone number
The email address at which you'd like to be contacted
The name of the potential advertiser
The name of the advertising agency (if applicable)
Once these are submitted, someone from the Opera Mini advertising department will follow up with you shortly.
You can also send an email to ads@operanews.com or visit the ads website centre via https://www.opera.com/ads