Breaking: EFCC hits Rochas Okorocha with N2.9 billion public fraud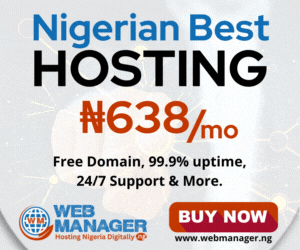 It is now a big hit for Rochas Okorocha following the recent charges filed against him by the EFCC with a total billing of N2.9b.
The Economic and Financial Crimes Commission has charged Nigerian senator and former governor of Imo State, Rochas Okorocha, with allegations he conspired with others, including an APC politician and five companies, to steal N2.9 billion public coffers. Premiumtimesng reports.
EFCC filed the charges, totaling 17, on Monday, at the Federal High Court, Abuja, court.
In addition to Mr. Okorocha, other defendants are Anyim Nyerere Chinenye, Naphtali International Limited, Perfect Finish Multi Projects Limited, Console Projects Consulting Limited, Pramif International Limited, and Legend World Concepts Limited.
The charges were filed about the same time Mr. Okorocha was declaring his intention to run for the office of president in 2023.
Earlier in the day, Okorocha declared his interest to contest the 2023 presidential election on the platform of the APC. PMNews reports.
The former governor, at a news conference in Abuja to declare his interest in the presidency, highlighted education, security, youths and women empowerment, economic revitalization, unity, and poverty eradication as parts of the cardinals of his policies, when elected the President of Nigeria.
Okorocha said he contested for President of Nigeria 20 years ago, in 2007 and also in 2014, adding that he was not too old to run and that he joined the 2023 race for what he could offer.
He said: "I'm not too young to run and I'm not too old to run. I'm the bridge between the youth and elders. I'm just 59 years old.
"I'm not in politics for what I can gain, I'm in politics for what I can offer. I did not make my money through politics. If you are in doubt, go and ask the Code of Conduct Bureau, I was already made before becoming the Governor of Imo State. If there is anyone who was like me before venturing into politics, let the person come out and speak," he said.