Nigerian man killed by drunk driver barely six weeks after arriving the U.S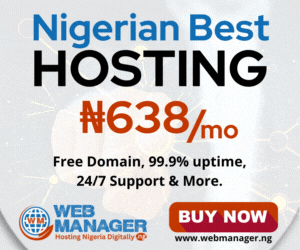 A Nigerian man, Patrick Ohanta was killed by a drunk driver barely six weeks after his arrival in the United States of America.
The 45-year-old University of Ibadan alumni was hit and killed by a car driven by a drunk driver while walking home after a job interview at about 5.20 PM, on May 3rd, 2022.
The funeral date has been tentatively scheduled for Friday, June 24th, 2022, his family announced in a statement on June 3.
According to the police, Patrick fondly called "Pato" by friends was attempting to cross the Curtis-Coleman Bridge on foot when he was struck by the 29-year-old man, David Slaughter.
The Alexandria Police Department said Slaughter was driving on the bridge when he drove onto the shoulder and hit the victim. Patrick was pronounced dead at the scene.
Slaughter was arrested and charged with driving while intoxicated (fourth offense), operating a vehicle while under suspension, reckless operation of a vehicle, and vehicular homicide. APD said impairment is believed to be a factor in this incident.
It was gathered that Patrick and his wife arrived in the US from Nigeria on March 19th, 2022, barely 6 weeks before the accident occurred.
Meanwhile, a GoFundMe to support Patrick's wife and family for the funeral arrangement has been opened by friends.
Taking to Facebook to mourn the deceased, a family member, Ebele Ajufo wrote,
"Bro. Ike this is not what we planned oo. You only got to the US in march this year, Not up to 2 months and got killed by an intoxicated person. This life is just full of questions without answers.

"We were all happy when you got the visa. How can die just take you like that. You were too nice. I remember growing up. You would always give me transport fare everyday to go to school. Or is it when coming back home from work. You always came back with a loaf of bread. What about my physics assignment. You always made sure I got it right.

"I was born with natural dreadlocks hence you nicknamed me MAJEK. Who would call me majek again. Or call kaobimdi Tyson.You got to the US and was always checking up on me. You wanted to make sure everything was fine.

"You still called on Saturday and I told you the place was noisy and that I would call back. You still sent me a message on monday. How can I believe that you would die the next day. I have been calling your number hoping you would pick up. Oh death! Why did you choose Patrick Ohanta."
Another friend, Olomodosi Adegboyega Oluwatosin, in a tribute, described the late Patrick as a true family man and a fighter.
"PATRICK OHANTA – Late. 45 Years Old. Fellow Uite, Fellow Zikite, Fellow Zick Hall Soccer Team. A Fighter To The Core. Gentlemanly In Adversity. True Family Man. How Funny And Complex Life Is. Many Questions Will Forever Remain Unanswered," he wrote.

Why Him…??? Why You…??? You Had Just Relocated From Nigeria  to the USA, In Search Of Better Life, After Agonizing Challenging Years In Nigeria

Few Weeks or Months You Arrived, Your Struggling Life Was Cut Short On A Pedestrian Lane, When You Were Walking Back Home From A Job Interview Point

Hhhhhhhhmmmm. LIFE – How So EPHEMERAL – Lasting For A Short Time, Irrespective of how Long Time looks or seems within our existential consciousness… Really Time and Life Is Short.

The Legacy We Leave Behind, and Where We Will Spend Eternity Most SACROSANCT!!! Too Sad To Miss Honestly. How Much More, He's Gone To Rest… Hhhhhhhhmmmmm… VANITIES… May His Soul
Rest In Peace!!!.