ASUU STRIKE: Students threatened as the body proposes a national strike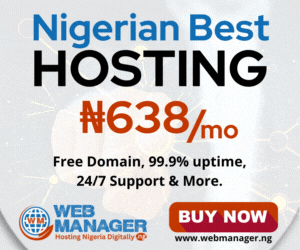 The student community is currently in panic as the Academic Staff Union of Universities; ASUU threatens to embark on a national strike.
As the national leadership of the Academic Staff Union of Universities, ASUU, meets in Lagos this weekend, tension has been heightened on campuses across the country over the possibility of the lecturers going on strike once again.
Students have expressed their opinions over the current issue on social media with diverse opinions about the Unions constant techniques used on the government to do their biddings.
According to the National Association of Nigerian Students, NANS, the looming strike is another attempt to return the students to the streets.
It also added that it would be another distraction to education in Nigeria.
A Twitter user who identified himself as Wali expressed his opinion over the recent occurrences saying: "Whilst Unionism is essential to protect the interests of members, Unions like ASUU and Nupeng have constituted themselves as nuisances & threats to national security, all they do is blackmail Government by presenting unrealistic & unreasonable demands in our context."
In a further contribution, another social media user noted the importance of students getting themselves engaged in case ASUU goes on strike. In the words of Henry, he wrote: "If ASUU wants to strike tomorrow there's nothing you can do about it. What you shouldn't do is remain stagnant, make yourself relevant."
"Take action. Go and learn a skill, be an affiliate Marketer it's the easiest way to make money with not much skill." Henry added.
ASUU during the meeting on Sunday had expressed grievances over the failure of the Federal Government to fulfill some of the agreements it made as far back as 2009. ASUU had on November 15, 2021 given the federal government a three-week ultimatum over the failure to meet the demands.
The lecturers threatened to embark on another round of industrial action following the alleged "government's unfaithfulness" in the implementation of the Memorandum of Action it signed with the union, leading to the suspension of the 2020 strike action.