Pheelz, Buju (BNXN) – Finesse [Music mp3, Video & Lyrics]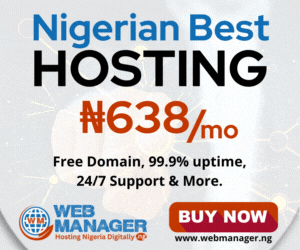 Download Music Mp3, Video & Lyrics: Pheelz, Buju (BNXN) – Finesse.
The word 'finesse' means 'to skillfully manipulate or maneuver a situation' or 'a technique which allows someone to trick a win'. On this song Pheelz and BNXN (formerly known as Buju) talk about winning ladies and not falling in love.
The song Finesse has been a strong trend on TikTok and due to popular demand, the Certified hit maker- Pheelz and Certified featured artist- Buju now known as BNXN drops the Tik Tok-infectious song (Folake For The Night ooo) titled FINESSE.
Who is Pheelz?
Pheelz is a Nigerian producer and artist. He started creating music as a 10-year-old singer in church. Since then, he has collaborated with some of the biggest music artists in Africa to produce chart-topping songs and albums. He is also a multi-instrumentalist who uses drum, piano, and guitar sounds to add spices to his beats. He has worked with a vast array of artists ranging from Olamide, Fireboy DML, MI, Akon, Simi, Mr Eazi, Runtown, Lil Kesh, Adekunle Gold, Teni, Tiwa Savage, Seyi Shay, Kizz Daniel, Wande Coal and Others. When he's not producing for other artists, Pheelz spends time composing and writing tunes off his own.
PHEELZ was The Headies' 2020 Producer of the Year!
Who is BNXN (formerly known as Buju)?
Born in Lagos, Nigeria, Daniel Benson (Buju) is an Afro-Fusion Singer and Songwriter. The name 'Buju' is a coined acronym that stands for 'Beauty Underneath Just Understood'. The singer change his stage name from Buju to BNXN which is pronounced as Benson, his birth name.
Download & listen to Folake For The Night ooo titled FINESSE by Pheelz and BNXN (Buju) below and share your thought.
Download Music
Finesse Full Lyrics
[Verse One – Pheelz] And I've been living fast life but I see it in slow mo (Olohun)
Oh no
And you see my lifestyle like a G's in the turbo (For sure)
See many people dey outside wey dey feed man zobo (bobo)
Oh no (Oh no)
And me I stand dey defend like Joseph Yobo
Bad girl say she wan Netflix and chill
So I ja ticket give am warning
If you fall in love, girl e certain
You go chop breakfast I'm not capping
Can you see dribble, Amokachi
I'm not faking this no fugazzi
You see these feelings I'm not catching
Ọ̀mọ ọpẹ stand fit I just won dey [Chorus – Pheelz & BNXN] Ahhh, finesse (Ge ge ti)
If I broke na my business (Ye ye)
Ama shana e go bright o (Ge ge ti)
Folake for the night o (Ge ge ti)
Ahhh, finesse (Ge ge ti)
If I broke na my business (Ge ge ti)
Ama shana e go bright o (Ye ye)
Folake for the night o (Ge ge ti) [Verse Two – BNXN] F-I-N-E-S-S-E
Fit be the reason why your bobo won dey jealous me
E fit won dey take am serious, I dey do TOSS P
No fit to resonate, I'm on a different frequency
Ahn-ahn
I don't think it's necessary
I'll be damned if there's somebody that can do like me
Mehn I be like Mo' Salah coming off the right wing
I'll cut through your defender, you no need to doubt me
I must finesse
And you know sey me I must net
Na your kele I go carry go
If me I get money pass you
If you're not careful oo
Finesse
You know say me I must net
Na your kele I go carry go
If me I get money pass you
If you're not careful oo [Chorus – Pheelz & BNXN] Ahhh, finesse (Ge ge ti)
If I broke na my business (Ye ye)
Ama shana e go bright o (Ge ge ti)
Folake for the night o (Ge ge ti)
Ahhh, finesse (Ge ge ti)
If I broke na my business (Ge ge ti)
Ama shana e go bright o (Ye ye)
Folake for the night o (Ge ge ti)
Ahhh, finesse
If I broke na my business
Ama shana e go bright o
Folake for the night o
Ahhh, finesse
If I broke na my business
Ama shana e go bright o
Folake for the night o [Outro] Ohh ohh ohh ohh
Ridimakulayooo (Rii)
Ẹ maa f'ẹjọ mi sun oh (oh sun gbalaja ja)
Ẹ maa f'ẹjọ mi sun oh