"Breaking this marriage, was to see we both grew"- Kaffy reveals the reason for her divorce [Video]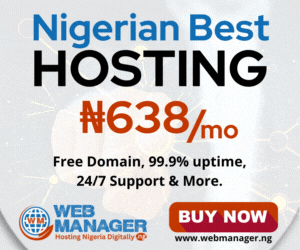 Nigerian dancer and choreographer, Kafayat Oluwatoyin Shafau, popularly known as Kaffy has revealed that she is no longer with husband, and father of her kids, Joseph Ameh.
The award-winning, professional dancer announced her divorce during her Podcast session.
She explained that divorce and separation doesn't have to be toxic and added that she and her husband have broken up their marriage to see that they both "grow".
Kaffy shared the video of her Podcast on her Instagram page, where she captioned;
"Separation isn't the end of life for both parties involved. In fact if you both are honest about why you have to go apart , you will realize how much better life can be .
Some people make it back , some don't . What is ultimate is the outcome borne out of love !"

Kaffy said that she wants the best for her ex and added that a separation can be friendly.
The couple got married in 2012 and have two kids together.
Watch the video below…