BBNaija's Ex-housemate, Khafi Kareem faces misconduct probe at UK's Met Police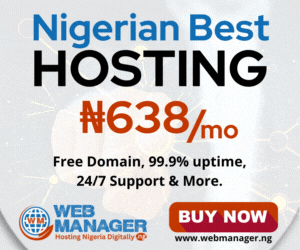 Big Brother Naija's ex-housemate, Khafi Kareem, facing a misconduct probe at the UK's Met Police over her appearance on the show.
According to a report on BBC, Kareem, a  police constable at the Met Police, faced a panel at the Empress Building in west London on Monday, where she revealed that she took and surrendered her laptop to organizers of the reality TV show.
It was also revealed that Khafi had gone on the reality show in 2019 "without authority". The Met police officer had told her superiors she wanted to appear on Big Brother Naija to "promote the Met Police" globally.
During the hearing, it was reported that Khafi denied allegations of breaching standards in respect of "orders and instructions" and "discreditable conduct" and failing to declare a business interest in relation to publicity and promotion of the show.
Anne Studd QC, for the Met Police, told the tribunal: "Having seen the UK episodes of the show, concerns were raised.
"But, PC Kareem said Naija was not like the UK version. She saw it as a chance to promote the Met on an international basis.
"Looking at the website and information provided, Ch Supt Jason Gwillim concluded it was not in the best interests of the Met or the officer and it would put her in a compromising situation.
"He explained the rationale and stressed she was not to take part in the show.
"Gwillim's impression was that PC Kareem was disappointed but understood. She took the period of unpaid leave."
Although permission for the leave was granted, she was told not to take part in any further auditions, interviews, or shows, the hearing was told.
She spent 77 days in the Big Brother Naija house before she was evicted. Since the show, Khafi has gone on to marry a fellow housemate, Gedoni Ekpata and they have a son.