Who is Khaid? About Khaidxr, Biography, & his record label deal with Neville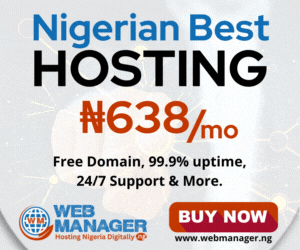 We shall be dishing you about Khaidxr as it is currently an amazing moment for a street boy like Khaid who has been thrown out of his comfort zone into Neville Records by Sydney Talker.
Just like a movie for Khaid, one of the notorious skit makers and comedians Sydney Talker has taken him out of the street to the music world after discovering how talented the young Khaidxr is.
Before you go into knowing who Khaid is, about his career, his country and state of origin and how buoyant he might be, I will love to through a little more light on how he was discovered by Sydney Talker and finally becomes the first official recording artist in Sydney Talker's newly formed record label; Neville Records.
On the 20th of January 2022, Sydney Talker, announced the launch of his newly formed record label, Neville Records via an Instagram post.
Why Sydney was making his revelation, he announced the record's first official artist who happened to be Khaid also known as Khaidxr. Sydney Talker made his fans to believe that Khaid has been under close watch and development for the past 18 months.
In his written speech, Sydney wrote why announcing his first Artist:
"On this Note, under the auspices of Neville Records and its board of directors, I hereby announce the first Talent, KHAID @khaidxr

"Beyond the Joy of seeing my dream come true, is the cumulative joy of seeing another dream coming true-Khaid.

"Khaid is a talented young man I sighted free-styling on the street via Instagram. At the time he was a car mechanic working hard to ensuring ends meet. With no aspiration of becoming a Star. Now here we are. What a joy.

"I can't wait to see him affect the world. I can't wait to see you all enjoy this unique talent and gift. I want to thank you all for standing with me all these years and Remember, I have many unfinished skits to make you laugh. I AM STILL THE TOWEL GUY."
Prior before the above note, Sydney talked about his new record label Neville Records. He his words he said:
"Finally, the time has come to boldly accept the birthing of a dream I have had for many years. It has not been easy carrying and nurturing this dream.

"MUSIC, we are 100% here. I have fought the good fight of faith, I have overcome my fears, I have taken lessons from the fathers of industry. Ladies and gentlemen, I hereby present to you NEVILLE RECORDS @nevillerecords (The New Town)

"My venturing into music and the quest of expressing my deepest desires without any limitations prompted the birth of NEVILLE RECORDS which will be the official structure from where I will be expressing the music in me without affecting the towel guy."
Who is Khaid (Khaidxr)?
Khaid is a fast-rising artiste who came into fame just months after being signed into Neville Records a record label newly acquired by a popular Nigerian skit maker, comedian, influencer, and entrepreneur, Sydney Talker.
Khaid is currently based and operates in Lagos State, Nigeria. He is popular for his songs like With You and a freestyle, Shleet Gang. His song, With You was produced by Ozekidus and Z3na.
Full Names: Yet to be verified
Stage Name: Khaid
Other Names: Khaidxr, Kay kay
Date of birth: Yet to be verified
Age: Yet to be verified
Occupation: Singer, songwriter
Record Label: Neville Records
Nationality: Nigerian
Location/Base: Lagos State, Nigeria
Net Worth: Yet to be verified
See Khaid Photo Gallery Below:
Watch our review on Khaid, Sydney Talker, Neville Records below: