Two major reasons Salle's new song "Let Me See" didn't blow revealed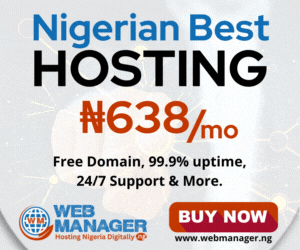 Kosisochukwu Gospel Peters better known by her stage name Salle was among those young Nigerians whose talents were discovered by grace.
Salle was running errands for her food vendor mother when some people saw her singing while on the way. According to the news, she got discovered at that spot.
The people approached her for two or more questions and then discovered Salle was a load of talents. They recorded her freestyle session and shared the video on social media, and so was a star born.
Salle's freestyle video quickly went viral on social media while many music lovers and stakeholders in the Nigerian music industry came together to celebrate the youngster. Salle became a star in a matter of hours.
From there, she started sharing her demos, which included her cover of "Try Me" by Tems, on her Instagram page which was growing rapidly. Salle's strength, everyone agreed, lies in her golden voice as she was able to utilise it at that moment.
It then became a blow for her as many waited to hear her spitfire on her first album, Ep, or single.
The two major reasons why Salle's newly releases single Let Me See couldn't do well among others were because she and her team delayed a lot in the release of the song which could have given her free publications from the media.
Secondly, Salle released her single as an independent artist. We all know that record labels play a huge role in the discovering of artists as well as placing them where they should be.
For some reason, Salle released the song Let Me See as an independent artist. Salle could not secure a contract deal with any recording company in Nigeria which as at the time of this report, we could not point on the major reason why that was the case.
Record labels are usually the ones who supervise the music production of the artists signed under them which could have been an added advantage for Salle.
In other to support artists under them, record labels usually engage the service of some of the best music producers and other crew members to work with their artists when in the process of releasing a song.