[Music] Star Baba Jay – WIFE MATERIAL
Love & Culture - EP
WIFE MATERIAL (Prod. by RoroviBz)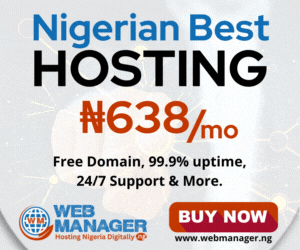 Download Music Mp3: Star Baba Jay – WIFE MATERIAL (Prod. by RoroviBz).
The song WIFE MATERIAL by Star Baba Jay is already making waves on the airplays as he releases his long-anticipated Extended Play (EP) to make his official entry into the music industry.
Star Baba Jay is an impressive Nigerian singer and songwriter whose craft cuts across music writing, playing of multi-instruments and a lover of creating romance over beats.
With the release of Love & Culture EP, a song merged in a fusion of Love, Culture and Originality, one can easily tell how good Star Baba Jay is with what he does. This track "WIFE MATERIAL" can easily make one think beyond what love is and how best to get into and be in with its essence.
Star Baba Jay has in his work two of the most trending music artists Viju Boi on the track "I'm Ready" and RoroviBz on the third track titled "My Darling" in which the later is a super talented Producer making the airwaves with his artistry production work just as seen with the production of this song "I LOVE YOU"
Inclusively in Star Baba Jay's Love & Culture EP is Wife Material a song produced also by RoroviBz.
Listen and download WIFE MATERIAL by Star Baba Jay below.
DOWNLOAD MUSIC