Pochettino Unhappy At PSG, Requests Tottenham Deal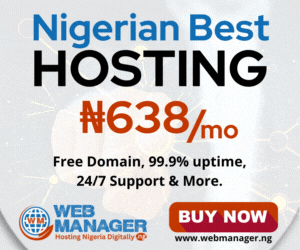 Pochettino Is Fed Up At PSG, And Requests Tottenham Deal
Mauricio Pochettino is not happy at the way things are going at PSG and he is frustrated that they did not sign Tanguy Ndombele from Tottenham in January.
The French giants were linked with the Spurs midfielder during the winter transfer window.
This did not come to fruition in the end as Ndombele signed for Lyon on loan until the end of the season.
Prior to this move, Ndombele fell out of favour with Antonio Conte as he was training on his own.
Mauricio was still their manager when Spurs broke their club-record transfer fee to sign Ndombele in 2019. They paid £55m plus add-ons for the France international.
Ndombele has been criticised over the past couple of years and Lyon have an option to sign him permanently.
Foot Mercato (via Sport Witness) are reporting that Mauricio is currently 'fed up and tired' at the club.
The Argentinian 'requested' for them to sign Ndombele as he thought this transfer was 'feasible'
Mauricio is said to be unhappy that he did not get his wish and 'everything is weighing on him' at PSG.
Speaking last week, Tony Cascarino claimed Tottenham and Arsenal have the 'same problem' when it comes to transfers:
"Players from abroad look at the CVs of football clubs. We all talk about the CV of a player and of a manager. We can talk about Antonio Conte's and it's a fantastic one. Then we can talk about the facilities at Spurs and they are extraordinary, but they haven't got a CV as a club.
"They haven't got a haul of trophies have they, they haven't won the Premier League, have they? They have been close a couple of times and, yes they are an attractive proposition, they're a great football club, but they are not going to win a deal ahead of Liverpool, 9 times out of 10, at the moment.
"It's like Manchester United. They hogged the transfer market. And there were people, like Alan Shearer and others, who turned them down but nearly every target that Fergie wanted, they went because of Fergie and the success the club was having. It was an easy choice for players.
"If you're a wanted player, lots of players get hijacked. Not everyone gets everyone they want.
"There are clubs who get spoilt for choice sometimes because a player is desperately wanting to come to you.
"The manager does have a big play in it. Conte is a terrific manager. I just think they are having a difficult time getting the type of player he thinks is needed and getting them over the line is really tough.
"It's the same problem for Arteta. He's got the same problem as Spurs have got."