Peruzzi – Ready ft. Aceberg TM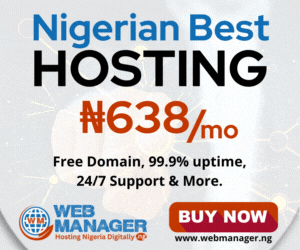 It's another hit moment for Davido Music Worldwide singer, Peruzzi who begins the year with a sensational single he tagged "Ready" with Aceberg TM on it and WillisBeatz producing it.
Just the make the song a memorable one, the Rapper and vocalist Ikechukwu Okoronkwo, better known by his stage as Acebergtm, joined Peruzzi on the new single "Ready" to contribute considerably to the song's production.
The song has reggae vibes and sensational lyrical flows from Peruzzi. Aceberg TM proves his promising talent with impressive raping skills.
I will love to share a little insight to this song which would be very beneficial to you before you download it. The fact is that Peruzzi was able to put this song together as one of his fist single this year of 2022 is a thing to reason around. Now the question is, Why did he choose to release this song with Aceberg TM?
Who is AcebergTM?
Getting to know Acebergtm will serve as a first step to making you understand why Peruzzi preferred to drop his first single of the year with him.
Ikechukwu Okoronkwo, also known by his stage name, Acebergtm is a gifted rapper and singer. Born in Lagos, Nigeria, Acebergtm went from singing along to music he loved as a child, to finding his own sound. At the age of 15, he started writing his own music and felt strongly about a career as a musician.
In 2020, Acebergtm dropped his single "Heart Breaker" which made a hit in his career and elevated him to music limelight. On the same vain, Acebergtm dropped another banger he titled Bella followed by Danca, songs that gave him strong streaming strength across digital platforms.
These simple reasons could tell why Peruzzi apart from personal relationship, would decide to have Acebergtm in his single "Ready" this year 2022.
In addition, Peruzzi is set to drop some impressive songs this year, he was earlier revealed that he has a song with Olamide and Davido. The singer begins the song in a grand style after making his last appearance on his hit song tagged, "Sweetah".
Finally, the DMW vibes machine employs the production assistance of William Osafo, known professionally as WillisBeatz, is a Ghanaian-born sound engineer, record producer and DJ from Takoradi.
To tell you more about the caliber of men that have made this song by Peruzzi "Ready" what it is, yu might be interested to know that WillisBeatz was nominated in the " Best Music Producer of the Year" category at the 2017 Ghana Entertainment Awards (USA).
Download, listen and share your thought on Peruzzi – Ready ft. Aceberg TM below: