Onyeka Onwenu discloses what kept her going so far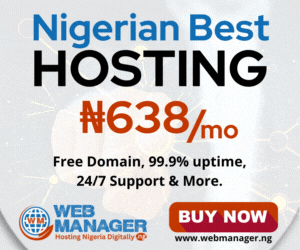 Onyeka Onwenu is one of top Nigeria's popular musicians whose music ruled the airwaves in the 1980s, 1990s, and 2000s.
Onyeka Onwenu is not just an artist who sang many hit songs such as "One love", "Wait For Me" and "Iyogogo, she is also a journalist, award-winning actor, politician, author, and a strong advocate for women's rights.
However, Onyeka Onwenu is about to hit another milestone of fame as her memoir, "My Father's Daughter", a provocative book is about to be adapted into a mini TV series.
Onwenu made this known on Friday 28 January 2022 in a media conference where dignitaries present at the event included Nollywood actor Nse Ikpe-Etim, popular singer Yinka Davies, and movie producer Teco Benson. Prof Bankole Shodipo,, Susan Hedef, Chief Edwin Igbokwe, Betty Ijeoma (nee Mbadiwe), Azuh Arinze and Sonny Allison.
When Onyeka Onwenu was asked to speak on what has kept her going, Onwenu hinged it on her sense of purpose and what God had sent her to do on earth. "That God had work for me to do. That I came here not just to have fun, become rich and everybody knows you. But you have a sense of purpose. There is a job for me to do in Nigeria. That's why He sent me here. And that's why I am still here. So that keeps me going.
"It may not be one. It may be several. So if you finish this one, He is giving you another opportunity and you follow through she added. If people can come back to me and say oh I have been influenced by what I read in your book, I am very happy. Even if it is my failure. Because it is not the book where I am praising myself or saying, oh look at me, I am such a wonderful person. No. We talked about the nitty-gritty and the things that a young woman growing up has to deal with. Even if somebody in your family is telling you why don't you go to Abuja and go and find rich boyfriends so we can make money. It is all in there. That's how real it is," she maintained.