Nigerian lady, who contracted COVID-19 during pregnancy welcomes baby and bags PhD same day- Dr Kudaisi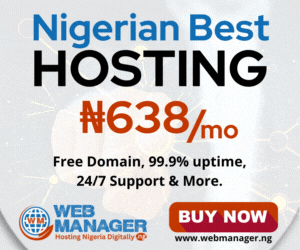 Nigerian woman, named Dr Kudaisi contracted the Corona virus while pregnant, in August, welcomes her baby and bags a PHD.
Dr Kudaisi feared that she and her baby wouldn't survive, because of the virus, has now welcomed a healthy baby and was discharged from the hospital.
She added that she attended her PhD graduation on the same day she was discharged with her baby.
"In August I contracted COVID while pregnant. I thought the baby and I wouldn't survive, or that I would have to push back my graduation. However, yesterday proved me wrong. I was discharged from the hospital with a healthy baby girl at 12pm and attended graduation at 6pm surrounded by family. Double Blessing, PhD Mom. I am so grateful to God and to my support system". She wrote.