Nigerian government, set to impose same Twitter conditions on other social media platforms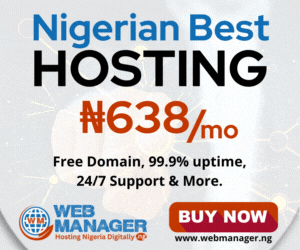 Nigerian government set to impose the same conditions given to Twitter on all other social media platforms accessible in the country.
The Minister of Information and Culture, Lai Mohammed, disclosed this in Cairo at a meeting with his counterpart, Egypt Minister of Communication and Information Technology, Dr. Amir Talaat.
Speaking with Talaat, Lai Mohammed disclosed that Nigeria was amending its National Broadcasting Act and Broadcasting Code to ensure that all online platforms operating in Nigeria comply with stipulated conditions, as was done with Twitter.
According to the News Agency of Nigeria (NAN), Lai Mohammed said,
"Whatever applies to Twitter will apply to all other social media platforms, be it WhatsApp, Facebook or any other,"
He said Twitter was suspended in Nigeria because it had become the platform of choice for those who wanted to destabilize Nigeria and create disunity.
He added that people hit back at the decision to suspend Twitter but the Nigerian government was certain they were doing the right thing.
He said that after 7 months of suspension, Twitter met the conditions they were given and the Nigerian government achieved the aim of the suspension.
On the agreement reached with Twitter which the minister said would apply to other online platforms, Lai Mohammed said the microblogging site had agreed to open its Nigerian office within the first quarter of 2022.
He said Twitter agreed to appoint a designated country representative within one month of lifting its suspension while its global policy team would also be available to engage directly with the government.
The minister said twitter agreed to meet all regulatory demands, including the Companies and Allied Matters Act, Nigeria Communication Commission laws and rules, and National Broadcasting Commission Code.
He added;
"Twitter has agreed to comply with all payable taxes as they are operating under the Nigerian laws and this they agreed to do within one week of restoring their operations.

"Twitter agreed to immediately work with the Federal Government in the area of code of conduct which is in line with global best practices.

"Twitter agreed to immediately enroll Nigerians in its Law Enforcement portals and Partners Support Portal.

"The law enforcement portal will provide dedicated channels for the Nigerian law enforcement agencies to escalate reports on contents that violate the code of conduct or the national laws.

"Similarly, the partner support portal provides a direct channel for the government to engage Twitter staff to manage prohibited contents."