[Music] Judikay – More Than Gold ft Mercy Chinwo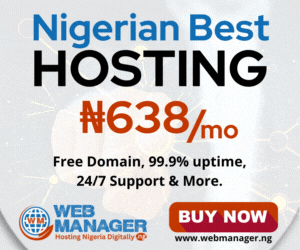 Judikay unleashed a heartwarming and addictive worship song after waiting for six good years. The song was tagged "More than Gold", featuring our very own MM1 (Mercy Chinwo).
After six (6) years Judithkay released her first single titled   "Nobody Else" the songstress amazed the gospel sphere with another spirit-filled sound tagged "More than gold".
She had probably remained silent after her first single in 2013 because she wanted to come out with a sound that will amaze her hearers. Like so many people would say "it's not how long but how well".
The award-winning gospel artist has proven this assertion to be true after waiting so long before releasing her second single.
Judikay is also known as Judith Kanayo has been in the music ministry for almost a decade before her hit song, she started her music journey in the industry as a backup singer for some renowned Gospel artists.
Indeed life is all about consistency and dedication. Judikay came into the Nigeria Gospel music limelight in 2019 when she released "More than Gold", a  heart-warming song that exalts the name of God and leaves the hearer with the feeling of reckless abandon to the things of God and an assurance of God's divine providence, you know that kinda feeling of "if I have God I definitely have nothing to worry about feeling".
The song was not just a song sung in the church rather it is an anthem that cut across the nation, Nigeria, and beyond. More than gold is still an anthem in so many churches to date. Before Judikay was signed in by Eezee Concept record label, she released the original version of more than Gold in 2018 which was produced by Sunny Pee.
However, when she joined the Eezee Tee family who happens to be the very manager of Mercy Chinwo, a prominent female gospel minister as far as the Nigerian gospel music industry is concerned, a remix version of more than gold was released.
DOWNLOAD MP3