Lady who set her husband ablaze in Ondo has been declared wanted by the Police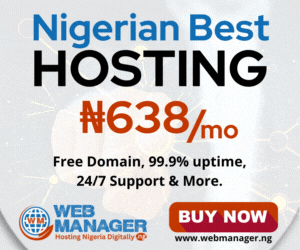 The Lady who set her husband ablaze in Ondo state has been declared wanted by the Police.
The spokesperson of the Ondo state police command, SP Yemisi Opalola, has said that the command has declared wanted, Ifeoluwa Bamidele, the newly married woman who allegedly set ablaze her Cairo-based husband, Bolu, at their home in Koka village, in Obokun Local Government Area of Osun State on Sunday, July 17.
In an interview with TVC this morning, SP Opalola said it is yet to be established that Ifeoluwa committed suicide after the incident.
"We have not been able to establish that. It is a rumor. We are still looking for her. This morning we have decided to declare her wanted because the story behind it is that her parents went to the hospital, UCH Ibadan where the man later died. Immediately they heard that the man died, they ran away. They are nowhere to be found. Right about now, in their house where they live in the village, there is nobody there at the moment." she said
Opalola said the police have mounted surveillance around the village to enable them to apprehend the suspect or her parents.
The police spokesperson said it was a neighbor of the couple who reported the matter to the police. She said the neighbor stated that a woman locked her husband in the house and set the house ablaze. She said before the police got to the scene, the deceased had already sustained serious burns on his body. She said the deceased was taken to the Osogbo Central Hospital but was transferred to the University Teaching Hospital, Ibadan, where he later died on Monday, July 18.
She said the family of the deceased has been helping the police in their investigation to ensure that the suspect is arrested.
SP Opalola stated that it was the younger sister of the suspect who was residing with the couple that confirmed that the suspect actually set the house ablaze and fled the scene.
"According to information, the junior sister of the wife who was living with them was the one that called the parents of the deceased that her sister had set ablaze her husband and she was running away"she said