Kaduna train attack: Help free my sister – Azurfa Lois John's brother begs FG after terrorists threatened to marry her off to commander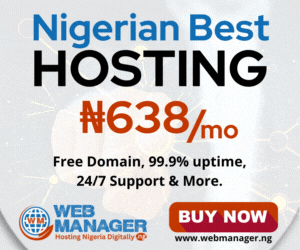 The elder brother of the kidnapped Kaduna train passenger, Azurfa Lois John, has cried out to the Federal Government to help secure her release.
Malam Tukur Mamu had on Friday, August 19, raised the alarm over plans by the terrorists to marry off the victim to one of their commanders.
The 300-level student of the Kaduna State University and her cousin, Peace Aboi, 28, were among passengers kidnapped by terrorists who attacked the Kaduna-bound AK9 train on March 28, 2022.
Speaking to The Nation, Lois' brother, Moses, said that the news of the abductors' plan to marry their sister came to the family as a shock, as they fear for her future at the hands of the abductors.
Moses, who emphasized that he, Lois, and their two other siblings had since lost their parents, said they had tried to raise the ransom to secure her release but they are financially incapable.
He, however, called on the Federal Government to come to the aid of their family by securing their sister's release as soon as possible, so that her case does not become like that of Leah Sharibu, one of the Dapchi school girls kidnapped and married off by Boko Haram terrorists.
"My name is Bali Moses. Azurfa Lois John is my biological sister. We are four siblings, I am the most senior, and she is the only girl and last born of the family. Our father's name is Moses, but Azurfa uses our grandfather's name as her surname, that is why she's Azurfa Lois John," he said.
"We received the news of the abductors' plan yesterday with shock. One, our parents are late. The abductors had before now reached out to us demanding ransom, and because we are orphans, we could not raise the amount they demanded. They asked us to meet Malam Tukur Mamu for negotiation.
"They sent us a message via voice note through WhatsApp and we responded to their message, pleading that we are orphans and we cannot raise the huge amount they asked for. We noticed they had listened to our message, but they never responded again since then
"Now our fear is that we don't what our sister's case to be like that of Leah Sharibu. We want Lois freed. She is a young lady with a promising future. We want her to live her life with freedom as a law-abiding Nigerian so that she can fulfill her dreams. We are pleading with the Federal Government to assist us in securing her release so that our sister can come back home as soon as possible," he pleaded