Trending
JUST IN: Ukraine's Air Defense downed a Russian Ilyushin Il-76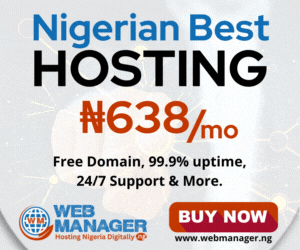 Ukraine's Air Defense downed a Russian Ilyushin II-76 carrying a landing force near Vasylkiv south of Kyiv.
The Ilyushin Il-76 is a multi-purpose, fixed-wing, four-engine turbofan strategic airlifter designed by the Soviet Union's Ilyushin design bureau. It was first planned as a commercial freighter in 1967, as a replacement for the Antonov An-12. It was designed to deliver heavy machinery to remote, poorly served areas.
As it stands now, a lot have happened as the IIyushin II-76 is said to have more than a company of Russian paratroopers onboard — 225 men
According to social tweets, this aggression is going to be costly for Putin as many have pleaded to pity the ordinary Russians who want no part of this.
As the sun rises on day three of the Ukrainian war with Russia, reports have surfaced that two Russian Ilyushin Il-76 heavy transports were shot down by Ukrainian air defenses. Russia has not acknowledged the loss of any of its Il-76 aircraft as reported by theaviationist.
On Friday, Feb. 25, 2022, Ukrainian air defenses claimed to have shot down one Russian Il-76 transport near Vasylkiv, south of the capital in Kyiv. Ukrainian reports claimed the aircraft was carrying a "landing force" but did not specify any number of casualties or survivors from the reported incident.
The use of the Il-76 transport aircraft along with specially trained airfield seizure troops similar to U.S. Army Rangers is known as part of Russian military doctrine.
Following reports of this first Il-76 shoot-down incident, a "second Il-76" was reported to have been shot down over Bila Tserkya. The report originated from the Ukrainian State Special Communications Agency. Early reports did not suggest what mission this aircraft may have been performing and no specific reports of casualties or survivors has been provided as of this hour.
Both reports were later confirmed, at around 04.30UTC by AP:
New @AP reporting tonight: Ukrainian President Volodymyr Zelenskyy was asked to evacuate Kyiv at the behest of the U.S. government but turned down the offer. An American official tells me Zelenskyy said, "The fight is here; I need ammunition, not a ride." pic.twitter.com/oSpa1vdX29

— James LaPorta (@JimLaPorta) February 26, 2022
The reports of the Il-76 aircraft being shot down have been accompanied by photos on the internet, both from news agencies and on social media, that show aircraft wreckage. Some components in these photos are identifiable as Il-76 components, most notably, the distinctive tail gun turret in one photo.