Judge refuses to hear case of lawyer for dressing as 'Chief priest' to court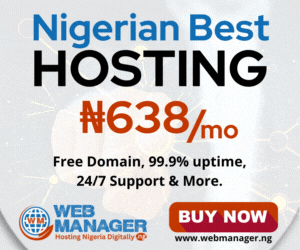 A Federal High Court in Lagos has refused to hear the cases filed by human rights lawyer, Malcolm Omirhobo, for appearing before the court dressed as a "Chief priest".
Last Thursday, Omirhobo attended proceedings at the Supreme court dressed like a juju priest. He had white chalk-drawn on one of his eyes sockets, had legs chains, and also tied a red cloth around his waist, and had feathers on his head.
Omorhibo told newsmen that he was exercising his fundamental rights following the recent verdict of the apex court which affirmed the wearing of hijab in schools.
On Monday, June 27, the lawyer appeared before Tijani Ringim, the judge, dressed the same way sparking reactions from some lawyers who argued he could not be heard. He was almost stopped at the entrance of the gate because of his dressing but he made his way inside, arguing that he was well dressed.
Omirhobo's first suit, FHC/L/CS/929/2022, was against the federal government of Nigeria and others while the second suit; FHC/L/CS/1392/2021, was against the Nigeria Army and two others.
When his case was called up and he was rejected, Omorhibo said;
"My Lord, the rules cannot supersede the Constitution of the Federal Republic of Nigeria."
After listening to his argument, Justice Ringim directed Omirhobo to address the court on why he should be heard the way he was dressed on the next adjourned date.
The court ordered that the address must not be more than five pages with authorities cited, adding that it must be filed before the adjourned date.
"You cannot address the court like this as a professional. I will adjourn your matter and you come and address the court if the rules allow you to appear in court like this," the judge said.
The judge adjourned the hearing to October 10, 2022.