FG N1.1billion donation to Niger: We sent donkeys and other weapons to help Nigeria defeat Biafra agitators – Niger Republic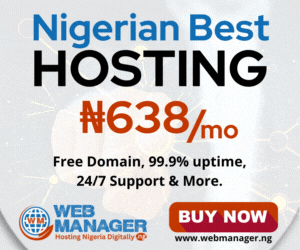 Alkassoum Indatou, defense minister of the Nigér Republic, has revealed how the Nigerien troops, on several occasions, came to Nigeria's aid to fend off armed rebellion and insurgency.
Mr. Indatou specifically described his nation's alliance with Nigeria as mutually beneficial and long-standing, dating back to the 1967 civil war when they supplied Nigerian soldiers with donkeys and other equipment to fight Biafra secessionists.
Mr. Indatou disclosed to quench the recent public outcry over the disbursement of N1.1 billion by President Muhammadu Buhari's regime to purchase 10 Toyota Land Cruiser vehicles for top government officials in the Niger Republic, which drew the ire of Nigerians. They accused Mr. Buhari of squandering the nation's scarce resources on neighboring nations.
Reacting to the outcry, Mr. Indatou insisted that the Niger Republic was not the only nation benefitting from their alliance. He stressed that Nigeria, on several occasions, had also been the recipient of their benevolence.
"Niger has always been at Nigeria's side in difficult times, Biafra Niger has sent soldiers and donkeys to defuse the bombs for the benefit of the military,"
A translation of Mr. Indatou's French statement showed, to prove that Nigeria has been profiting from the Nigerien government.

The minister further stressed its country's assistance to Nigerians, revealing that Zamfara residents rely heavily on Nigerien soldiers for protection against bandits and other armed gangs. He also mentioned that Nigerien soldiers did not hesitate to help Nigerian forces to combat Boko Haram terrorists in Damasak.

Nigeria is bordered north by the Niger Republic with Zamfara, Kebbi, and Kaduna.
The two nations have maintained friendly relations, especially during Mr. Buhari's regime, which approved a $1.96 billion Kano-Katsina-Maradi railway project and recently N1.14 billion for the procurement of 10 vehicles for Niger's high-ranking officials.