Chukwudumeme Onwuamadike, widely known as "Evans", sentenced to life in prison
The judge said the convicts did not show any remorse for their crimes and had tried to "lie their way out of the charges" during the trial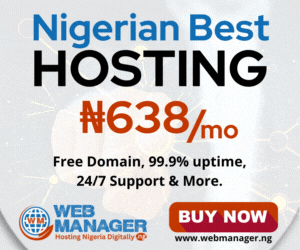 Nigerian kidnapping kingpin Chukwudimeme Onwuamadike, widely known as "Evans", has been sentenced to life in prison.
A judge in Lagos also sentenced two co-defendants to life in imprisonment for abducting businessman Donatus Dunu in 2017.
The CEO of a pharmaceuticals firm was held for nearly three months before managing to escape and telling police about his ordeal. This enabled officers to catch Evans and his gang.
An employee of Maydon Pharmaceuticals Ltd told the court in 2018 that he had paid a ransom of about $260,000 (£195,000) to the kidnappers for the release of his boss – but he had not been freed.
Justice Hakeem Oshodi said the men showed no remorse for their crimes.
"I believe a lesson must be taught," he was quoted as saying when handing down the sentence
For several years, gangs nationwide have been kidnapping both rich and poor people – and sometimes killing abductees whose families fail to pay, and often demanding more money once a first ransom has been paid.
The judge, however, discharged and acquitted the other co-defendants, Ogechi Uchechukwu; Chilaka Ifeanyi, an ex-soldier; and Victor Aduba, also an ex-soldier.
The judge held that there was no evidence linking them to the crimes.
The defendants were arraigned before Oshodi on August 31, 2017, on a two-count charge of conspiracy and kidnapping.
According to the prosecution, Mr Dunu was kidnapped on February 14, 2016, on Obokun Street, Ilupeju Road, Lagos.
He was shackled and blindfolded during his 88-day ordeal, and the convicts collected 223,000 euros as ransom from his family for his release.
The prosecution closed its case on January 10, 2020, after presenting four witnesses including Mr Dunu.
The defence closed its case on August 3, 2021, after the six defendants and Evans's sister, Ndubuisi Obiechina, testified.
The offences are in violation of Section 2(1) of the Kidnapping Prohibition Law, No. 13, Laws of Lagos State, 2017.(NAN)