About Star Baba Jay – Biography, Age, Nationality, Worth, & Music Career
Star Baba Jay's Nationality
Star Baba Jay's Music Career
Star Baba Jay's Net Worth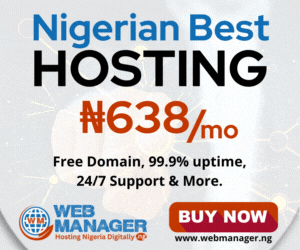 Based on high demand, Bazecity has made a direct contact to Ezea Ebubechukwu Jacob popularly known as Star Baba Jay for more accurate data about him, has net worth, nationality, music career and other useful information that we considered would be of public interest.
Star Baba Jay is a Nigerian Afro pop/Afro Highlife Singer and song writer who currently reside in the popular Nigerian city of Lagos.
Star Baba Jay was born and brought up in Enugu state where he started his music career as a multi-instrumentalist and has done well for himself doing.
He has been said to have played keyboard, drums and bass guitar professionally for some major Highlife bands in the popular Coal City of Enugu State (Favour Band international formerly known as Jesus Power Band, headed by Mr Ndubisi Eneasato, Mayors Dance Band headed by Mr Samuel Eze aka Ezeudo Sir P, among many others)
Star Baba Jay graduated from the prestigious Michael Okpara University of Agriculture, Umudike in Abia State, Nigeria where he studied Electrical and Electronics Engineering majoring in Electronics.
He finally moved to the Federal Capital Territory, Abuja in 2020 for his service call as a Youth Corps Member (NYSC), before moving to Lagos to continue his musical career.
He has done couple of songs in the past, which include; The popular Sweet Love cover, Falling, Shakara Baby among many others.
Star Baba Jay Music Career
Star Baba Jay has finally in his music career announced his first project as he claimed it to be his first body of work as a music artist; an Extended Play (EP) he aptly titled LOVE & CULTURE slated to be released on 21st May, 2022. In his words,
He said; "LOVE & CULTURE is a good place to start"
Star Baba Jay Net Worth
According to our last findings, Star Baba Jay is currently worth $25,000 as of 2022. We shall update this information in due time.
In conclusion, it might interest you to know that Star Baba Jay is a promising young Nigerian Artiste, known for his smooth love song covers and he has been cutting edges, paving way to gaining a place in the Entertainment industry fully.
As we strongly believe in his art, we urge all to watch our for him, checkout his melodious songs and keep sharing his works he has come to stay.