About Paschal Obinna Irechukwu (AKA Hypeman Morgan) – Full Bio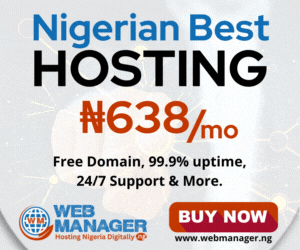 Welcome to our blog once again. Today, I will confidently introduce you to one of the Nigerian's Finest celebrity Hypeman Morgan. I know you really want to know more about this talented Hypeman which is part of the reasons why you are here now.
Biography of Hypeman Morgan – FAH
Paschal Obinna Irechukwu popularly known as Hypeman Morgan FAH (Finest African Hypeman) is a second child from a family of six, he hails from Okpuala Ogbaku in Mbaitolli LGA area of Imo State. Hypeman Morgan was born and raised in the Eastern part of Nigeria, Abia State to be precise.
He had early plans of becoming a catholic priest as He attended Immaculate Conception Seminary Ahiaeke in Umuahia, Abia State.
Morgan has so much love for music and entertainment in general as he joined the choir at the age of 9. He became a song writer and a recording artist in the year 2014 but paused his musical career to in pursuit of a plan B as he got no sponsor for music at that time.
Hypeman Morgan from his early age has been multi-talented and at most times, people around him express surprises to see him displaying different creative talents at ease.
He started hyping without a major hype tutorials, an idea he got while watching people hype in just 2 occasions. Morgan started hyping for free in nite clubs as he was more interested in perfecting his hyping skills. He grew in the craft and became one of the best in Abia State as a whole.
Consequently, Hypeman Morgan moved to Imo State where he hyped and earned salaries in an event centre at the city of Okigwe.
Afterwards, Morgan recorded and released his first major mixtape project titled ODOGWU MIXTAPE and he posted some snippets from the mixtape on tiktok and instagram and that was the game changer.
Some of the snippets included:
"Normally na God dey create but na money dey maintain, if you no get money avoid fine girls, you no ge money you wan date fine girl you fit biy cream? Date according to your account balance"
The snippets
"Na today wey you join HK you don buy white stockings my brother if you collect iTunes card wetin go sup"
"You collect $100 you carry mopol chairman if you see $1k dolls na bandits you go carry calm down"
Since then, Morgan has only gotten even more popular and regarded round the globe as everybody now wants him to do them a birthday shoutout with his unique voice and concept.
He has become a role model to almost all Hype Men around Africa and he has been booked for shows and concerts back to back.